Hi Peeps,
There is a topic generally based around video creation
here
but I wanted to have some discussion specifically about Blender and thought it would fit better in the Other Member Art sub-forum.
I have only really just tried playing with it again because of what Kari recently posted
here
.
And I know that
Benedict Roff-Marsh
does some Blender stuff with his partner, Jane which he mentions
here
.
What I want to use this topic for is to discuss stuff like where to find tutorials on specific tasks and to share any of our experimentations.
This morning I came across this tutorial on using the Ocean modifier and thought I'd have a go at something. Of course, thinking up something that is going to be even half interesting is more the problem, so I decided to start with a single plane, which I applied the modifier too, and then placed a 3D representation of my synkrotron logo such that it gets covered with the waves every now and then. I thought the end result was quite interesting an I may attempt to come up with a longer version of the same idea but with more elements.
This is just a one minute snippet:-
And this was the specific tutorial that I watched:-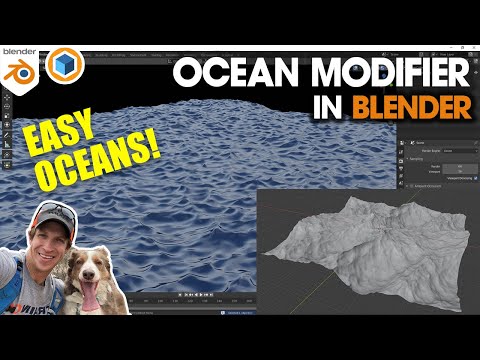 I'm sure there are many other tutorials on Oceans but that was enough to get me going.
cheers
andy