A lot of you guys may already know this, but it is still new and exciting to me to hear how much clearer a track sounds when I include this as part of my mastering (and I am still mastering the technique of mastering hehe).
PEQ.jpg
HIGH PASS to cut everything
below
(at least) 30-40hz.
LOW PASS to cut everything
above
18-19khz.
And for everything that is NOT bass I increase the HIGH PASS threshold: to 60+hz if it's a kick; and ever higher the higher the instrument is (high strings, bass-less percussion etc.)
So basically, I put this EQ setting on EVERY channel so you can vary it for each instrument, AND on the master.
This basic technique is apparently common knowledge among producers. Yet, in all my researching, I have only read about it in the last couple of months. I have used the technique in freshening up my track Embrace & Free, and it is amazing how much clearer it makes everything - everything stands out much more now in a fresh balanced way, rather than everything being all mud-ified by everything else and overloaded.
I have known of the term "muddy" for years, but never knew what it referred to and how to avoid it, even though I knew there was SOMETHING wrong with my productions, I could not put my finger on it. Research pays off. Understanding frequencies much better now, and how to work each instrument around each other via their frequencies; using the FREE Seven Phases Spectrum Analyzer; and sidechain compression. Primarily it is to assist me with match-making my kick and basslines to make sure they make love, and not distorted muddiness. But it makes the general "sound stage" cleaner. Subtle reverbs are more present, subtle background percussions/fx are more noticeable.
The Seven Phases Spectrum Analyzer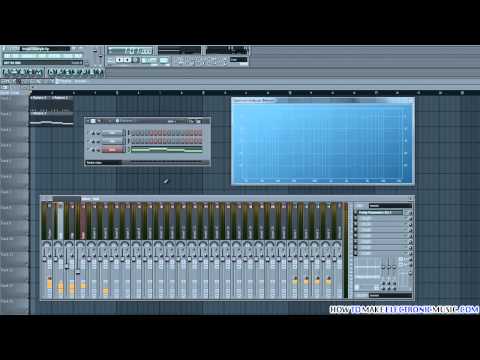 Cheers,
Rik