I was inspired by the following short video about composition techniques for minimalist music: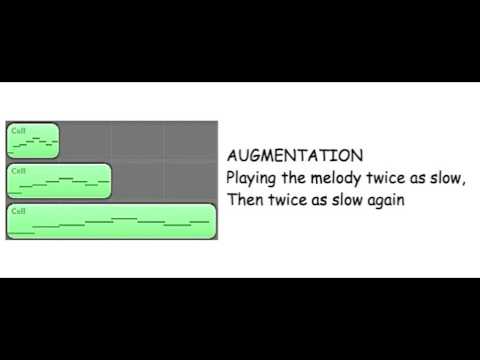 Thanks to
musicmsrevision
for posting it! These are very simple, yet powerful, techniques that may be applied to ambient music production. Here is a summary of what was presented:
1.
Drone
- long held note/notes
2.
Ostinato
- loops/short repeated melodies
3.
Layering
- adding layers of new melody evenly
4.
Augmentation
- playing the melody twice as slow, then twice as slow again
5.
Diminution
- playing the melody twice as fast, then twice as fast again
6.
Note subtraction
- taking one note away at a time from short melody
7.
Note addition
- adding one note at a time to make the short melody
8.
Metamorphosis
- changing one note at a time on a repeated melody to make a new melody
9.
Static harmony
- changing one chord to another gradually
10.
Phasing
- having a slightly shorter/longer version of the melody and repeating it until it is in sync again
11.
Rhythmic displacement
- making one note louder than the others (accented) and changing this louder note when you repeat the melody
I'm going to start applying these techniques to my productions and see where they take me.