TIMEDOG - OBJECTS OF MIND [21-diam.] CD

Soundsnippets and ordering option here: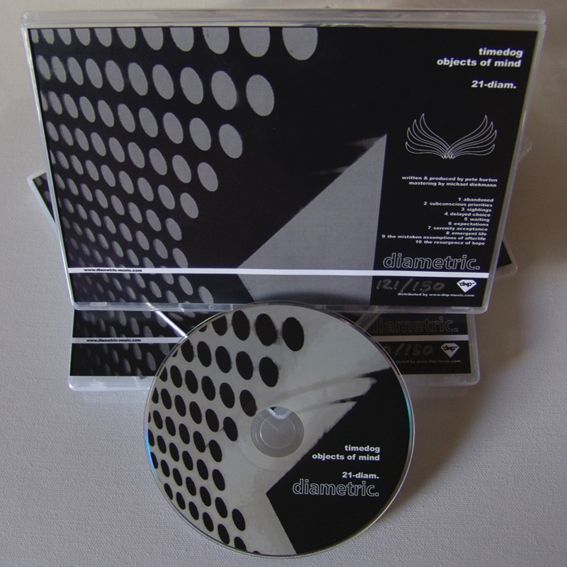 Artist: timedog
Title: objects of mind
Label: diametric.
Format: manufactured CD in slim line dvd case (limited, hand numbered 150 copies)
Cat.No: 21-diam.
Release Date: 08. september 2014
File Under: ambient, electronica, idm
abandoned
subconscious priorities
sightings
delayed choice
waiting
expectations
serenity acceptance
emergent life
the mistaken assumptions of afterlife
the resurgence of hope
Ambient musician Pete Burton is a multi-instrumentalist with a clear ethos about his music. For him, a feeling of immediate spontaneity is born from the degree of improvisation involved. You can clearly hear this on his debut album "objects of mind". Hailing from Glasgow Pete has delivered a magnificent and beautiful multi layered album that can be perfectly described as a soundtrack-esque drama in 10 acts. His influences from bands such as Popol Vuh are clearly present and Pete played all the instruments on this album such as synths, guitar, bass, kalimba and various percussion instruments in long improvised live takes and sculpted his gorgeous music to an incredible album. Welcome to the diametric family Pete, we are glad to have you on board!
150 manufactured hand numbered CD's in slim line dvd case. Digital release to follow 5-6 weeks after initial release.