Coming soon: MIND OVER MIDI - Deep Map CD [25-diam.]
Release: 07. December 2015
You can listen to snippets and preorder the album here:
http://diametricmusic.limitedrun.com...ap-cd-preorder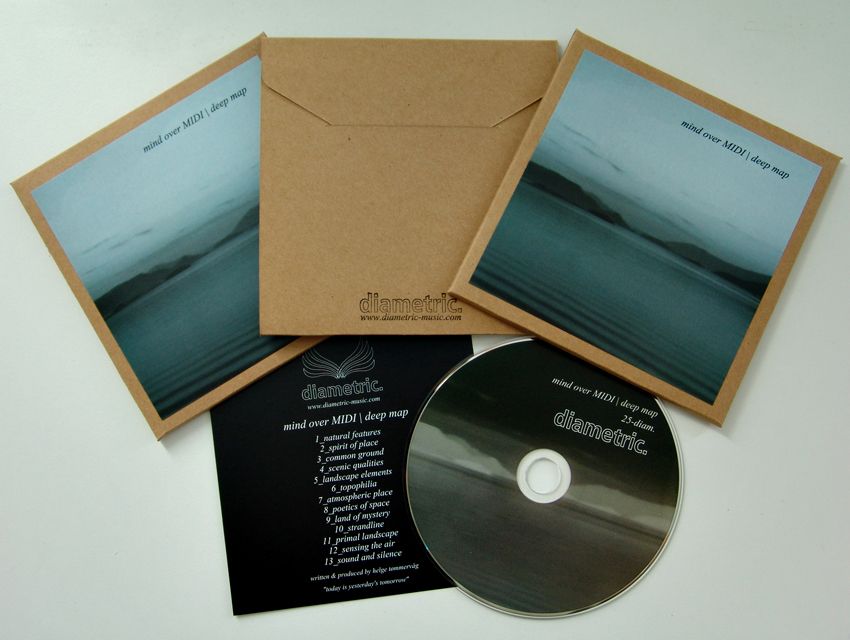 Helge Tømmervåg aka Mind over MIDI (Silent Season / Beatservice) presents his third album for diametric. and it is a beautiful return. With over 30 years of experience the Norwegian ambient music composer is on top of his game. Deep Map is a wonderful album that is immersed in majestic melodies and atmospheres. Where his last album for diametric. "Monolog" fascinated by a high degree of darker moods and a more minimal and drone inspired approach, this new masterpiece shines a lighter and more melancholic light. Epic pads are forged together with field recordings and unusual found sounds to create a beautiful deep ambient album.
150 manufactured limited CD's in recycled cardboard packaging. Digital release to follow 5-6 weeks after initial release.
Worldwide distribution: Diamonds & Pearls (
www.dnp-music.com
)