Another experiment.
Reaktor 6, again. Quite a simple ensemble consisting of a clock, Bento Box 8 step sequencer, Bento Box ADSR envelope generator, two Brett Blocks Dual LFOs, two Monark oscillators, Bento Box mixer and a Rounds delay.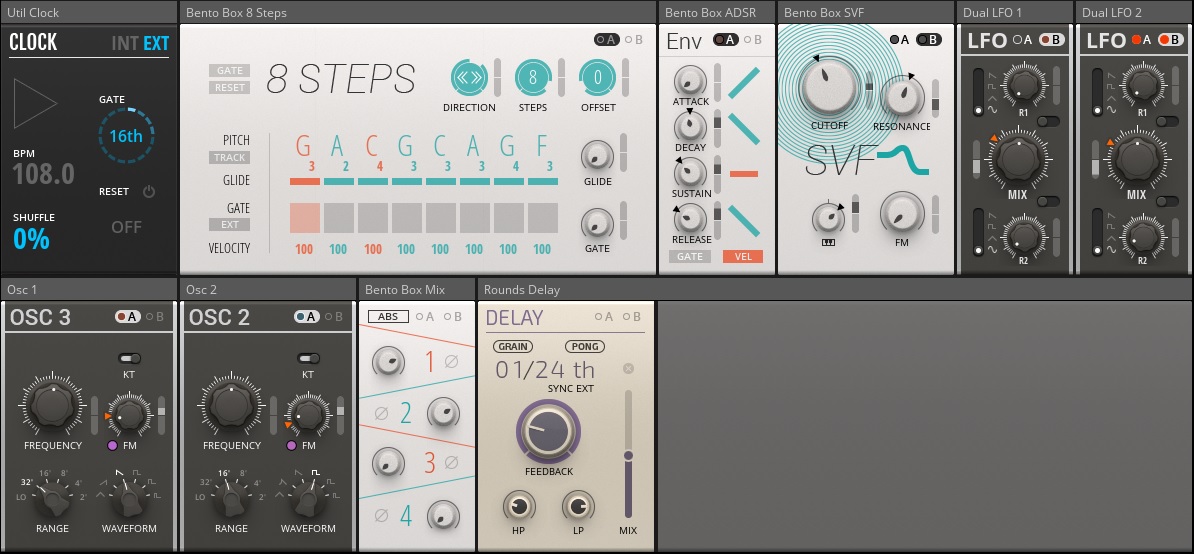 The 8 step sequencer plays a simple GACGCAGF sequence in a ping pong style.
I use the Dual LFO blocks to modulate a load of stuff.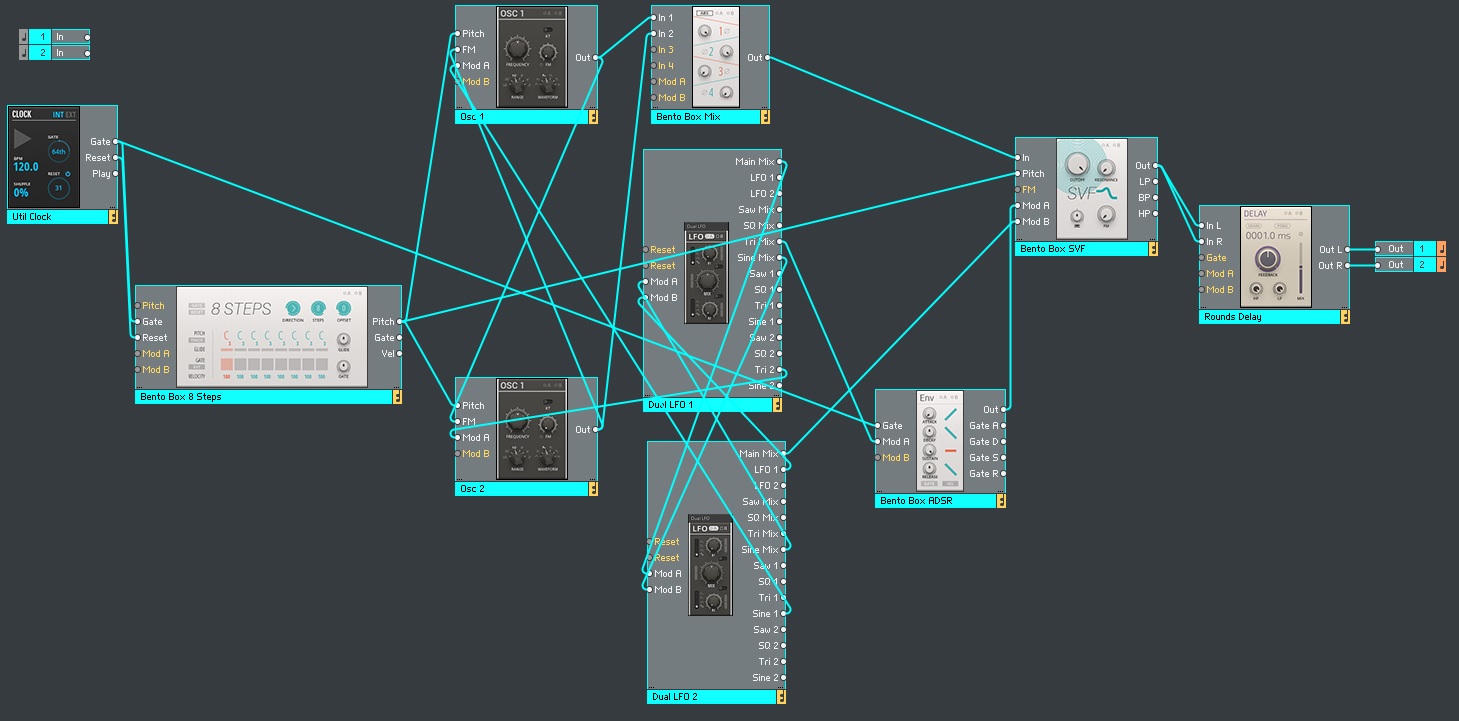 The output from Reaktor has a send to a bus with Adaptiverb in the FX bin. The send is set to pre-fader so that I can bring the Reaktor fader down to "inf" and feed into the Adaptiverb bus separately.
The beginning of this piece is, therefore, just the Adaptiverb bus. The Reaktor sequence fades in later.
The only automations in Sonar are for the Reaktor audio fader, the Reaktor send to Adaptiverb and the Adaptiverb bus fader.
I need to get back to creating some "proper music..."