SOLEMN EMBRACE - ARC [crom1601 CD] - OUT NOW
(glass mastered and manufactured CD, comes in a 4 panel CD Card Wallet, shrink-wrapped.)
Order here:
Listen here: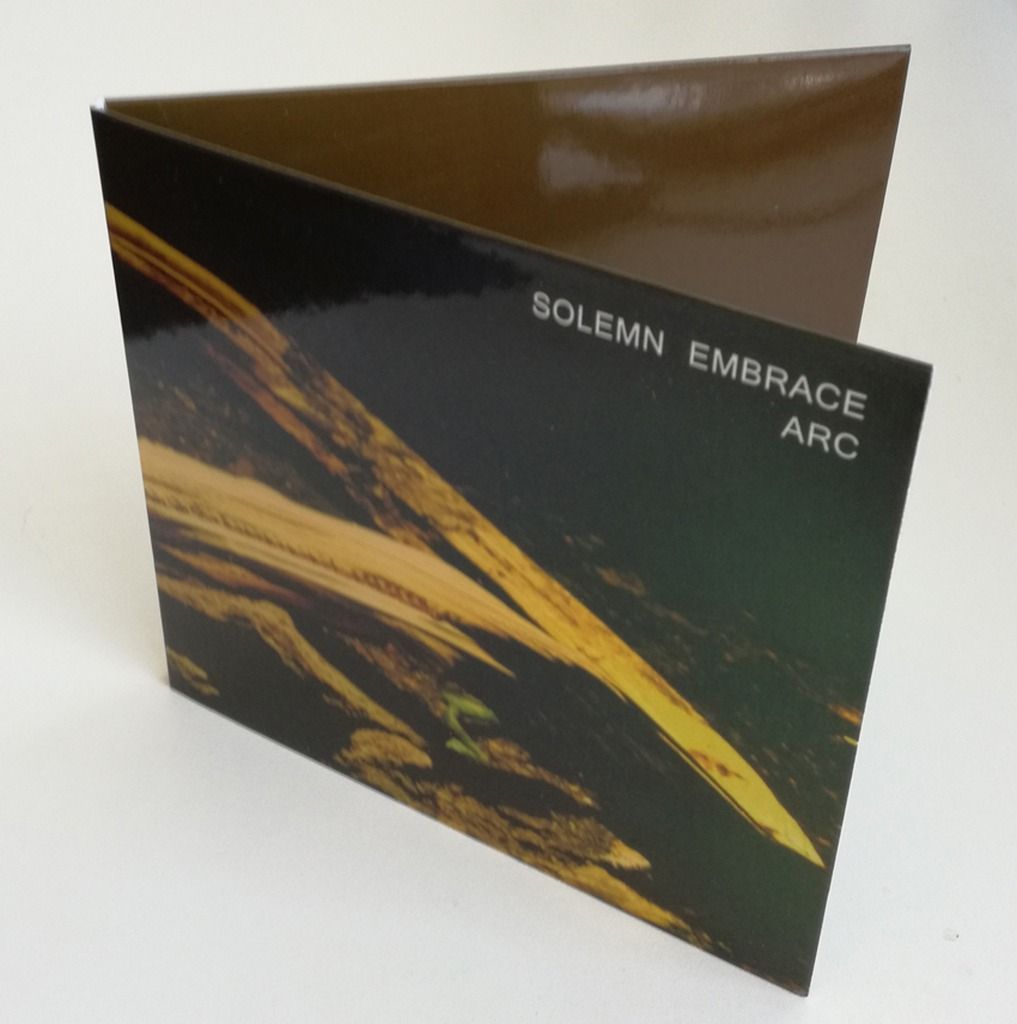 The album is now also available from selected retailers such as Reverse Alignment (Sweden), Ultimae (France), Interstellar Sounds (UK) and Databloem (NL).
Solemn Embrace is the side project of Arne Weinberg, whose main project Valanx focuses on dark, eerie and apocalyptic soundscapes and experimental drone music. Solemn Embrace still features a definite darkness but tends towards more experimental and colder electronic sounds, mainly due to the fact that Solemn Embrace is produced purely with a Eurorack modular synth system.
Conceptually "Arc"'s theme is about the wavering ebb and flow of time and how cyclic systems reappear in our everyday world that surrounds us. We as humans are encapsulated in our daily chores, our obsession with social media and superficial society concerns. We are missing out on these naturally appearing cycles surrounding us. This album is dedicated to the wonders of these repeating patterns all around us.
FOREIGN ACCENTS REVIEW:
"Solemn Embrace is a new dark ambient project of veteran producer Arne Weinberg, and Arc is its debut physical release, to Weinberg's new imprint Cromlech Records. This fine collection, created with a modular synth system, is chock full of tactile sonic details. Ethereal, slowly-seeping loops and drifts forewarn that a gathering psychical menace this way comes. There is no release– it is all droney hypnosis suggesting superreal presences that builds and builds. The concept behind the tracks comes from the idea that repetitive mundane acts and technology-mediated processes are distracting us from naturally-occurring cycles, maybe disrupting them. As on Nurse with Wound's classic Soliloquy for Lilith, looping fleshes out an atmosphere and ritual that penetrate to a mystery lying beneath. Moreover, the tactile fascination to be found in these spaces is certainly worthy of old school pioneers of concrete and electronic music. Excellent, totally imaginative sound design in tenebrous realms."