Available for preorder now:
LIMITED LIABILITY SOUNDS - AN HOMAGE TO LUCIANO BERIO
C40 Cassette // digital download - release date 06th of February 2017
PREORDER HERE:
LISTEN HERE: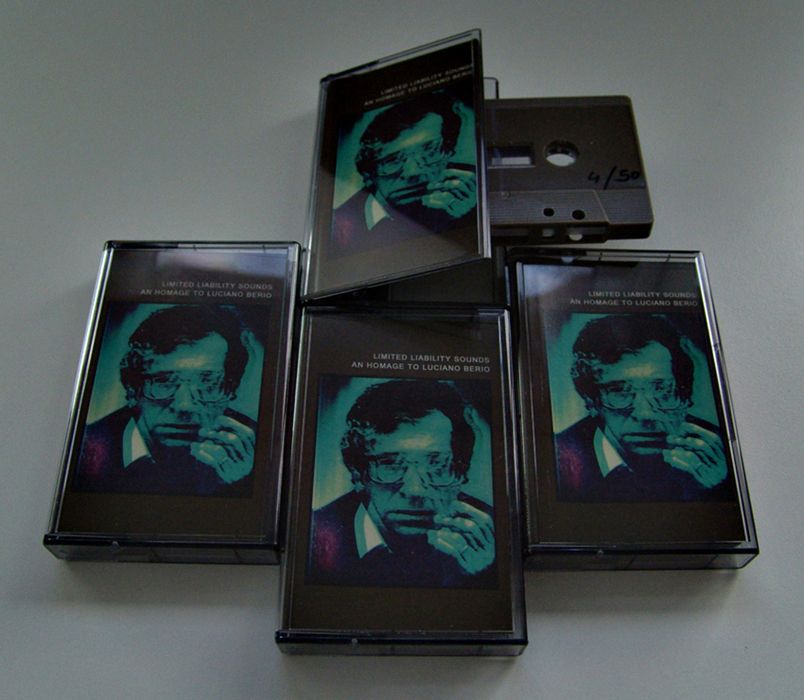 This release is dedicated to the memory of Italian experimental Composer Luciano Berio (1925 - 2003). He is noted for his experimental work (in particular his 1968 composition Sinfonia and his series of solo pieces titled Sequenza) and also for his pioneering work in electronic music.
The artistic legacy of Luciano Berio features an amazing variety of topics, cultural codes and conventions which he has created in his body of work throughout his life. Beginning his experiments with electronics in the fifties and throughout the next two decades, Berio was always unbiased by the accomplishments and musical development in Paris and Cologne. His approach was more focused on the sounds and their effect on the listener instead.
Limited Liability Sounds aka Adam Mańkowski decided to pay homage to the compositions of the artist that represented a bold step towards the evolution of new music in the last century, bringing together minimalistic drones, samples and sounds as a collage representing the character of Luciano Berio's work.