This is one of the most, if not the most mind blowing electronic live performances I've ever seen! Venn Diagram sent me this video...I can't say enough good things about it. It simply has to be seen to be believed. Here is a Russian artist, taking two Elektron synths (Monomachine and Octatrack) and doing things some of us can only DREAM of doing live. So inspiring. Check it out!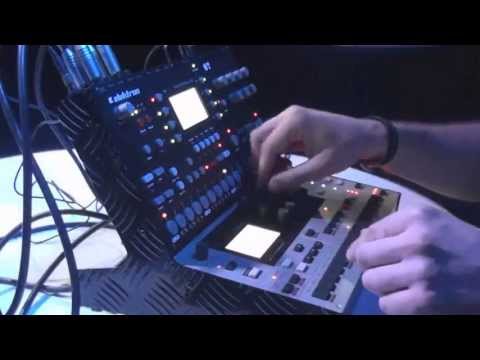 And as a bonus, I found the .mp3 of the entire live performance (45 minutes) on his SoundCloud page! Downloadable too!
https://soundcloud.com/lemnic/lem-erarta-25-4-13-monomachine
Now I really want some Elektron hardware...:daydream: Like seriously.
: