Leap Into The Void releases Massive unlimited subscription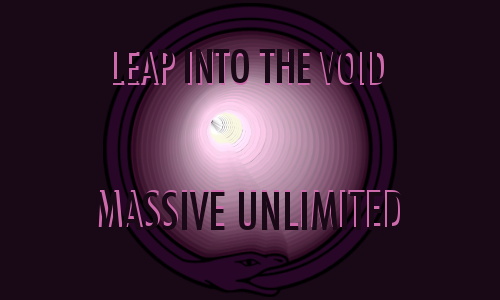 Massive unlimited
is about an ongoing soundlaboratory process with no boundaries.
As the exploration within the frame of Massives boundaries reveals true work of art, it's deepest depths leads to infinite paths.
Massive unlimited subscription.
Subscribe once for the set price, download the sounds and you're in. You'll get access to all future sounds that will be added on a somewhat regular basis as time allows.
The larger part of Massive unlimited will be soundscapes, sequenced sounds, experiments and the occasional sounds of bread and butter.
The sounds will be added in smaller clusters using a theme, a character or a specific design technique worth exploring. As more sounds are added the subscription fee will rise.
This soundlaboratory process starts off with a ground constellation of 50 sounds with the set price of € 14.95. Update clusters will then begin from cluster one and so forth.
Sign on
to the Massive unlimited subscription and get Massive sounds with no boundaries.
Listen to single sound demos from the ground constellation below
https://soundcloud.com/leap-into-the-void/sets/massive-unlimited-subscription
Thanks for reading
Mikael Adle
Leap Into The Void