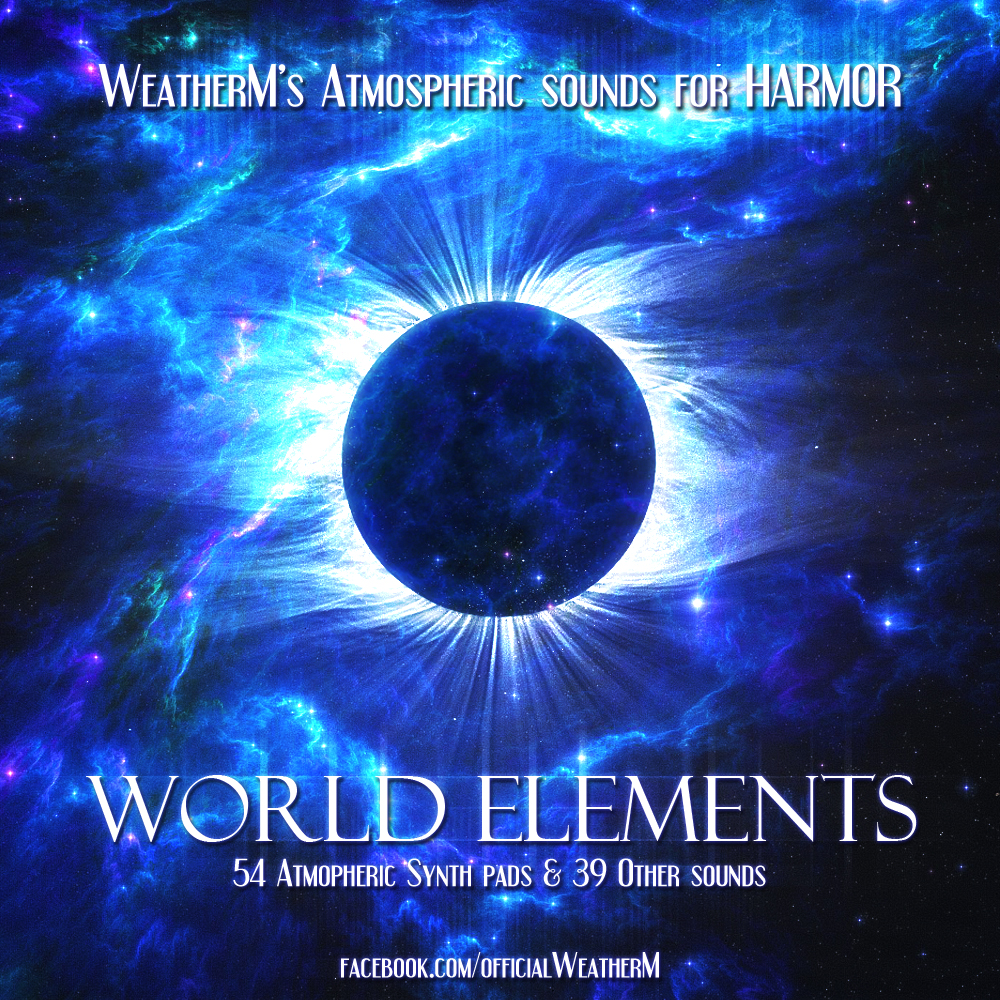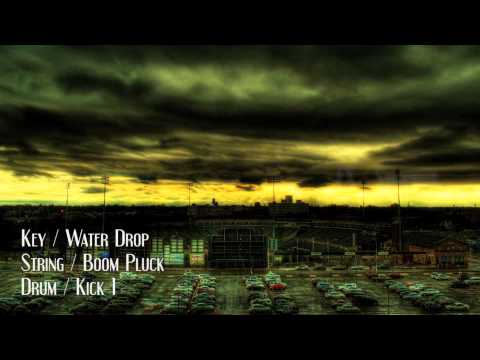 Let me introduce 'world element' Harmor presets made by WeatherM!
What can you do with 'World Elements'?
-the most beautiful sound Harmor can play ever, surely!
-mainly works for Ambient tracks. but, it works for many other genre, too.
(Cinematic, House, and so on...)
-carefully programed 93 unique patches!
'World Elements' was designed for Ambient tracks or Drone tracks, basically.
So, more than half presets consist of pad sounds in 'World Elements'.
These pad sounds are VERY unique & huge & epic & has different characters each of them.
please, see more details at below..
total 93 patches!
-2 Arpeggios
-4 Bells
-8 Chill Leads
-5 Percussive sounds (2 huge acoustic percussion and 3 kicks)
-4 FXs
-9 Keys
-7 Plucks and...
-54 Carefully programed unique Atmospheric synth pads!
please listen to Demo tracks and preset solos at below!
Atmospheres Solo :
https://soundcloud.com/goodweather2/world-elements-atmospheres-solo-1?in=goodweather2/sets/world-elements-all-demo-tracks
World Elements main demo track :
https://soundcloud.com/goodweather2/weatherms-world-elements-presets-for-harmor?in=goodweather2/sets/world-elements-all-demo-tracks
Odd One - Invitation
https://soundcloud.com/theofficalbijo/weatherms-demo-invitation-by-bijo?in=goodweather2/sets/world-elements-all-demo-tracks
PenguinMike - From East
https://soundcloud.com/penguinmike/weatherms-demo-from-east-by-penguinmike-1?in=goodweather2/sets/world-elements-all-demo-tracks
World Elements is available at below :