Massive Heaven by Joseph Hollo

By the nature of these sounds it could be interesting by ambient music makers
Video Demo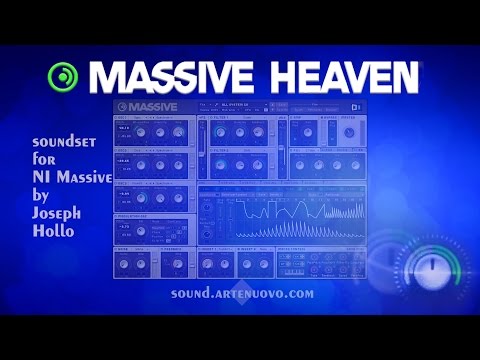 Last year i set a big challenge to myself: if i can make any nice Padsheaven kind of smoothness, warmness out of Massive.
Massive is famous about the cold digital harsness so it is used mostly for agressive leads and basses.
It was starting out hard for me, but i didn't give it up and suddenly the beast become more handy and kind to me.
Now i can proudly report to you: i did tame the beast :!:
101 new sounds for NI Massive
Massive Heaven
is a collection of
68
expressive, evolving, warm, soft, light, dramatic, emotional synth pads.
33
carefully selected Keys, Leads, Plucked instruments, Sequences, Basses.
For full list of presets please check out "Product Details on the website below.
Most of them are highly transformable by the wonderfully useful Makros.
I like to think of my presets as a new, versatile, expressive, standalone instruments.
Thanks for the Massive GUI, the names of the Makros will tell a lot about how to use. I also use to drop some notes where needed.
https://soundcloud.com/hollosound/massiveheavendemo12
https://soundcloud.com/hollosound/massiveheavendemo-2-pads
Cubase cpr and Midi files of the demos helping to understand some
suggested use of the controllers.
Native Instrument Massive 1.3 or higher
Now available in Both NMSV and KSD format!
The price is set as an intro sale until 5. March.
As usual a free preview bank is available:
Your comment are always welcome, really curious what you think
about these sounds, coming out from Massive!
Cheers,
Joseph