Dear ambientonline forum readers.
Leap Into The Void released "Crystalline Textures" for U-he Bazille.
Intro price (20% off) available through april 12, 2015.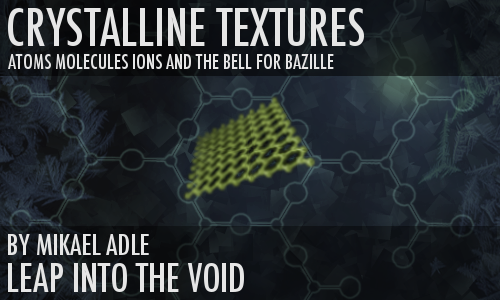 Crystalline Textures.
Ordered and logical structures of tonality, noise, dirt, clicks, glitches, feedback and scraping.
The library have two dominant areas, the first is textures with a slow attack. The second is what may better be described as bell and mallet sounds, sounds with fast attack and long release. Holding down these notes for a longer time enables an evolving structure aswell.
All textures are tempo-synced, from hardly noticeable to distinct. They are evolving and contains a less or more pronounced rhythmic structure.
A set of complementary sounds (mostly melodic), carefully designed to suit the ambience and environment is also included in the library.
Please have a listen to the demo compositions below.
https://soundcloud.com/leap-into-the-void/sets/crystalline-textures
All sounds heard come from Crystalline Textures with no fx used but a Low cut EQ (below 40Hz) and a small amount of limiter on the output.
Details:
110 sounds.
Modwheel and expression assignments for morphing and coloring.
Detailed patch list with comments and descriptions of each sound.
Bazille 1.0 required.
Crystalline Textures.
Atoms, molecules, ions and the bell.
Suited for electronic, ambient, minimal, experimental and hybrid composing.
Thank you for reading.
Mikael Adle
Leap Into The Void