Dear ambient online readers
Leap Into The Void 3rd anniversary celebration - everything 30% off!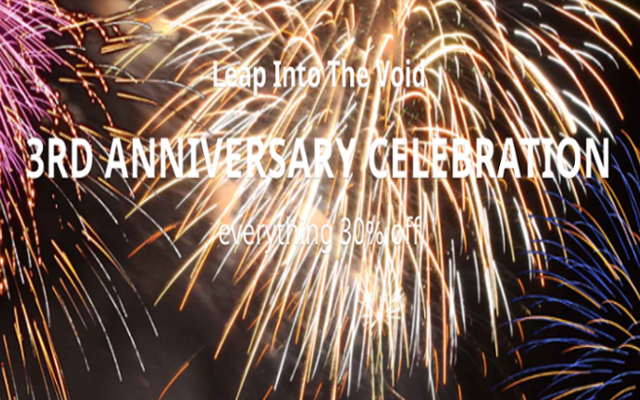 I'd like to say a huge thanks to everyone with an invitation to join the 3rd anniversary celebration of Leap Into The Void.
Soundsets for Absynth, Bazille and Massive.
Between 24 march and 7 april, 2016 everything is 30% off!
Please have a listen to a couple of selected demos below and/or start your browsing here.
Cheers and thanks for reading.
Mikael Adle
Leap Into The Void
https://soundcloud.com/leap-into-the-void/celestial-kingdom
https://soundcloud.com/leap-into-the-void/kyuss-of-brak-ominum
https://soundcloud.com/leap-into-the-void/regeneration-pt2
https://soundcloud.com/leap-into-the-void/brassy-emotion
https://soundcloud.com/leap-into-the-void/crystalline-textures