Itroducing
Omnisphere Delight
My first soundset for Spectrasonics flagship synth.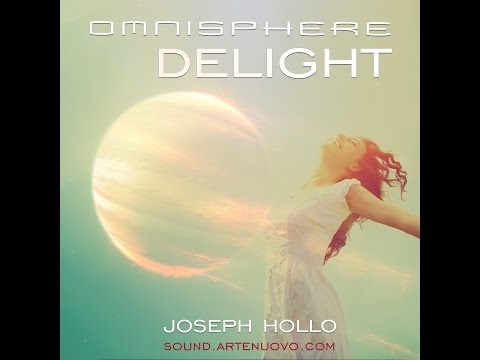 When Omnisphere 2 was released my main interest was to explore the new, toughtfully composed wavetables in the synth engine. I have spent months with them and I am trully exited to show you the result of my work.
It become a huge soundset, containing
145 patches
.
A delight for lovers of lyrical, ethereal, mystical, emotional, evolving, soft, airy and transparent pads, strings, voxes.
Thick, dramatic and warm analogue synths, basses, leads, plucks.
Playful and magical keys, arpeggios and BPM synced pads,
plus a handful of useful drums, transitions and soundscapes.
5 Midi and Cubase project files helping to understand some suggested use of the patches.
Omnisphere Delight provide lots of inspiration for ambient, film, cinematic underscore, pop/rock and up to date elctronica composers.
Perfectly fit for live playing keyboardist and worship musician.
Audio Demos
As usual the expression of the patches was highly optimized through common controllers such as Velocity (vel), Aftertouch (At), PitchBend (Pb), Breath (Breath-CC02), and Modwheel (Mw).
Please read the patch notes for controller infos and tips.
Delight is ON SALE for $30
until Septmber 14. (the retail is $35.)
Sound.Artenuovo
Your comment is always welcome.
Thank you all your kind support!
Cheers,
Joseph