Hey forum members, composers, producers, hobbyists and all,
Is it possible to collect 500 people?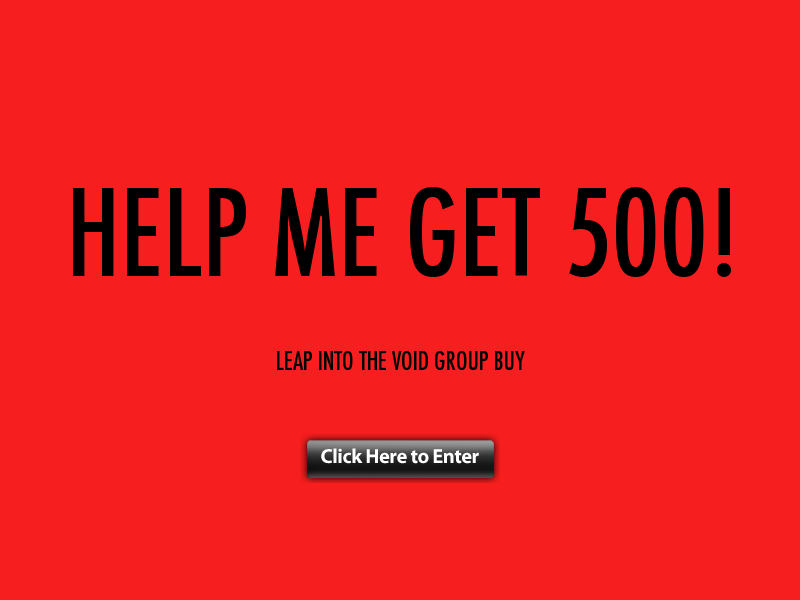 Help me get 500!
A once in a lifetime group buy.
(€10)
Heres how it works.
Enter the group buy by pressing the "Enter here" button on the
special offers page
and complete your payment (€10).
If we reach 500 people or more you will receive all* of the meticulously crafted sound sets from Leap Into The Void.
Soundsets for Absynth, Bazille and Massive.
If we don't reach 500 you get your money back.
Help me get 500 group buy is available through September and will never appear again.
Whether you are a first time customer or own several Leap Into The Void sound sets this is a once in a lifetime deal so don't miss out.
Enter the group buy
here.
The web page will be updated once a day so you can follow the number of participants should you want. Should you want to change the quantity to 2 (€20) or more at checkout, it will be counted as 2 or more participants.
* the following sound sets from 2016 are excluded (warmer mystery in ambient atmospheres, entropy module, memento mori, elegance macabre) and Massive unlimited subscription.
Help me get 500!
Spread the word, share with the world.
Mikael Adle
Leap Into The Void