Well... I am out of work. And I wanted to improve the situation in our motorhome for when I take my laptop and music stuff with me. The simple little round table at the front of the van was okay but didn't lend itself to setting up the keyboard controller as well.
So, I modelled myself a "Music Station," using some 3D CAD software:-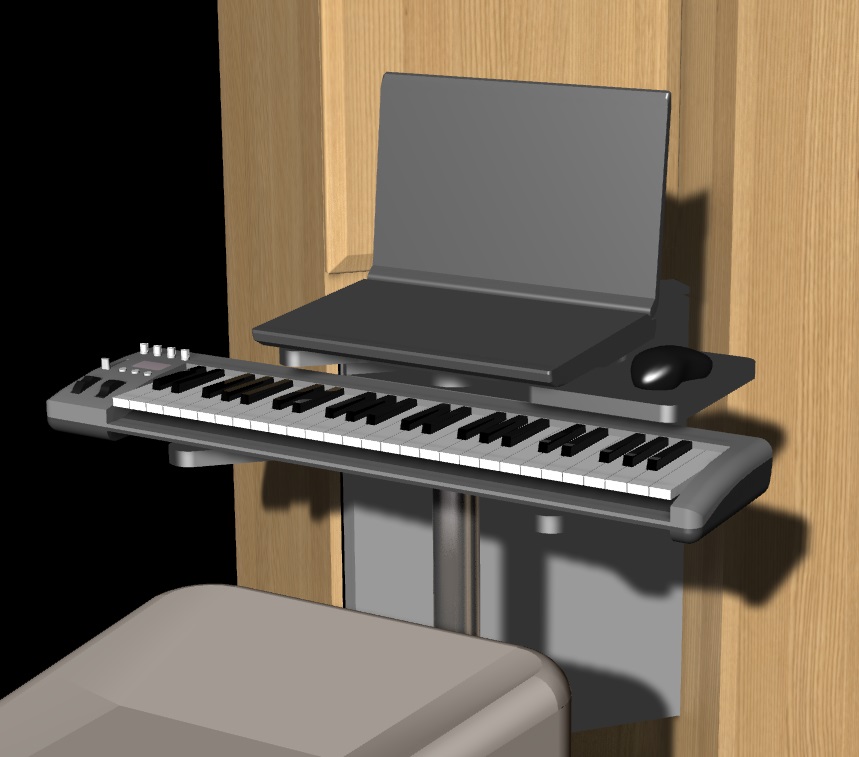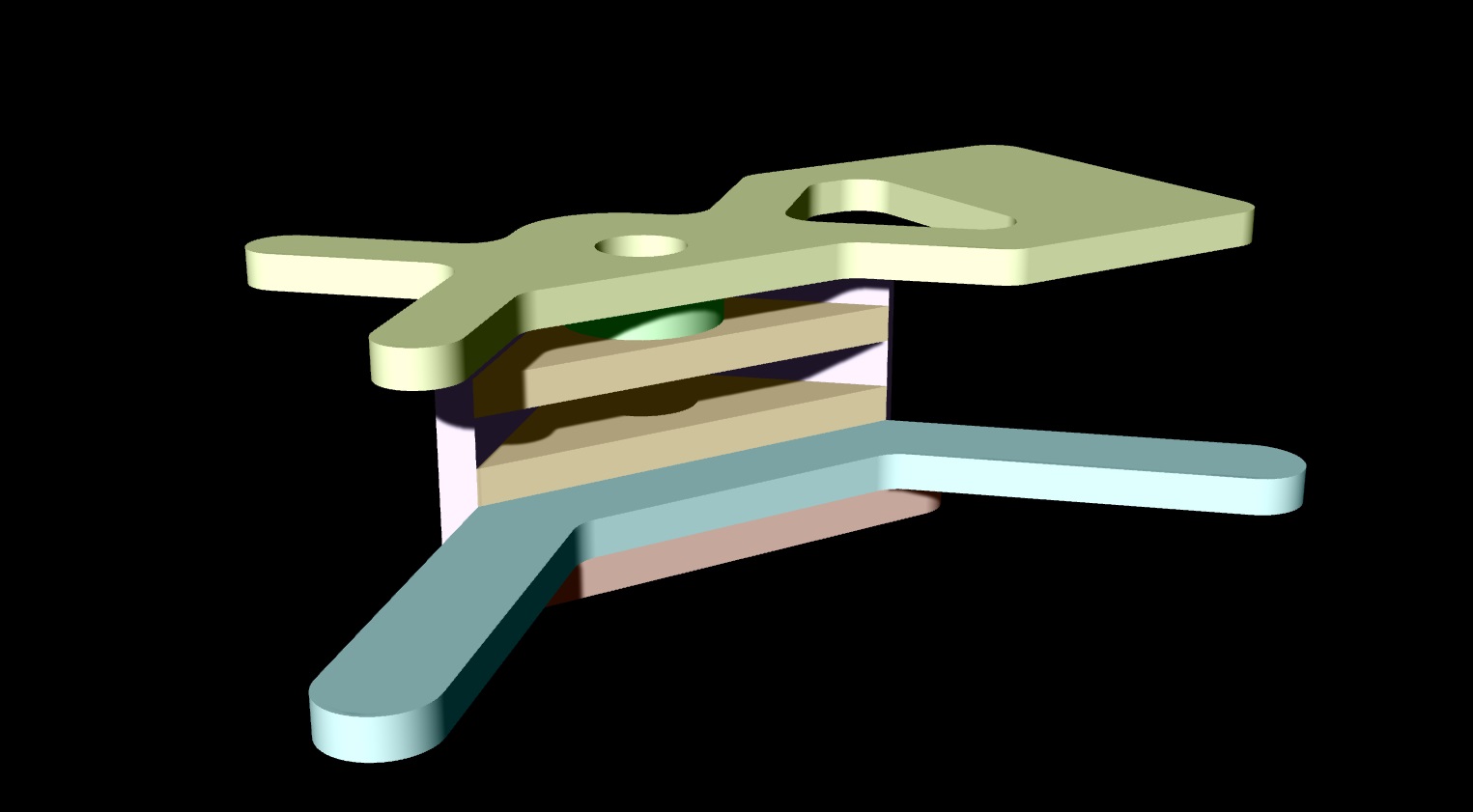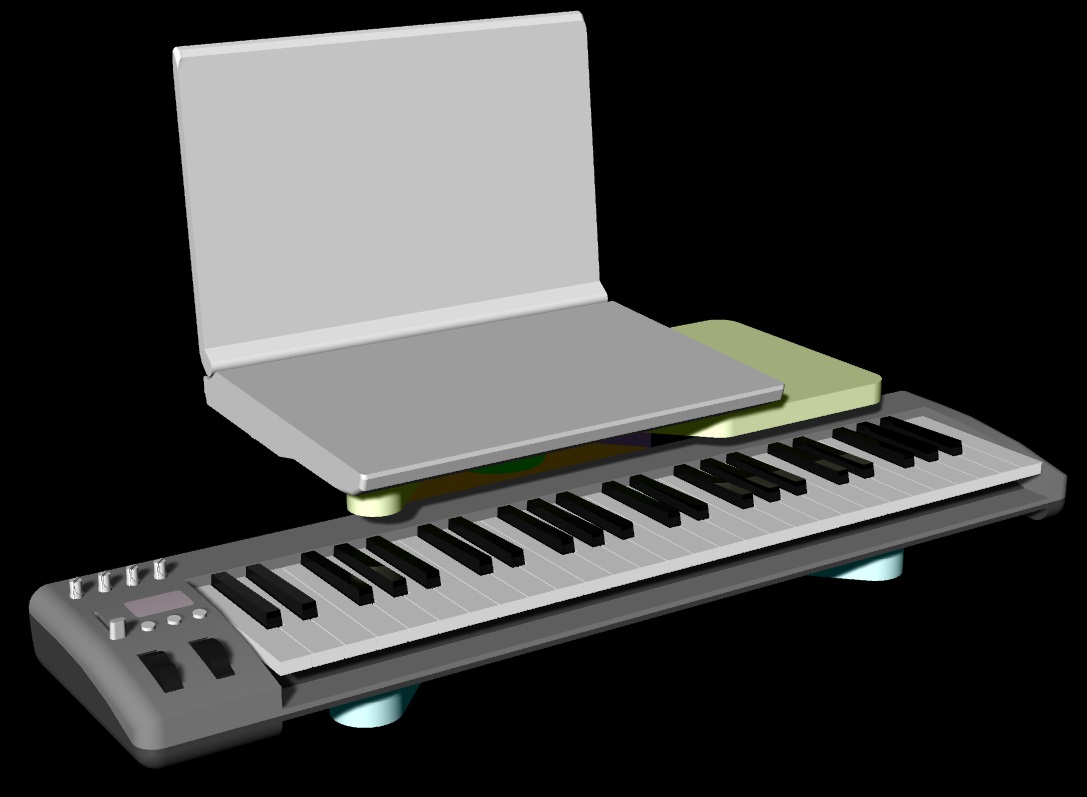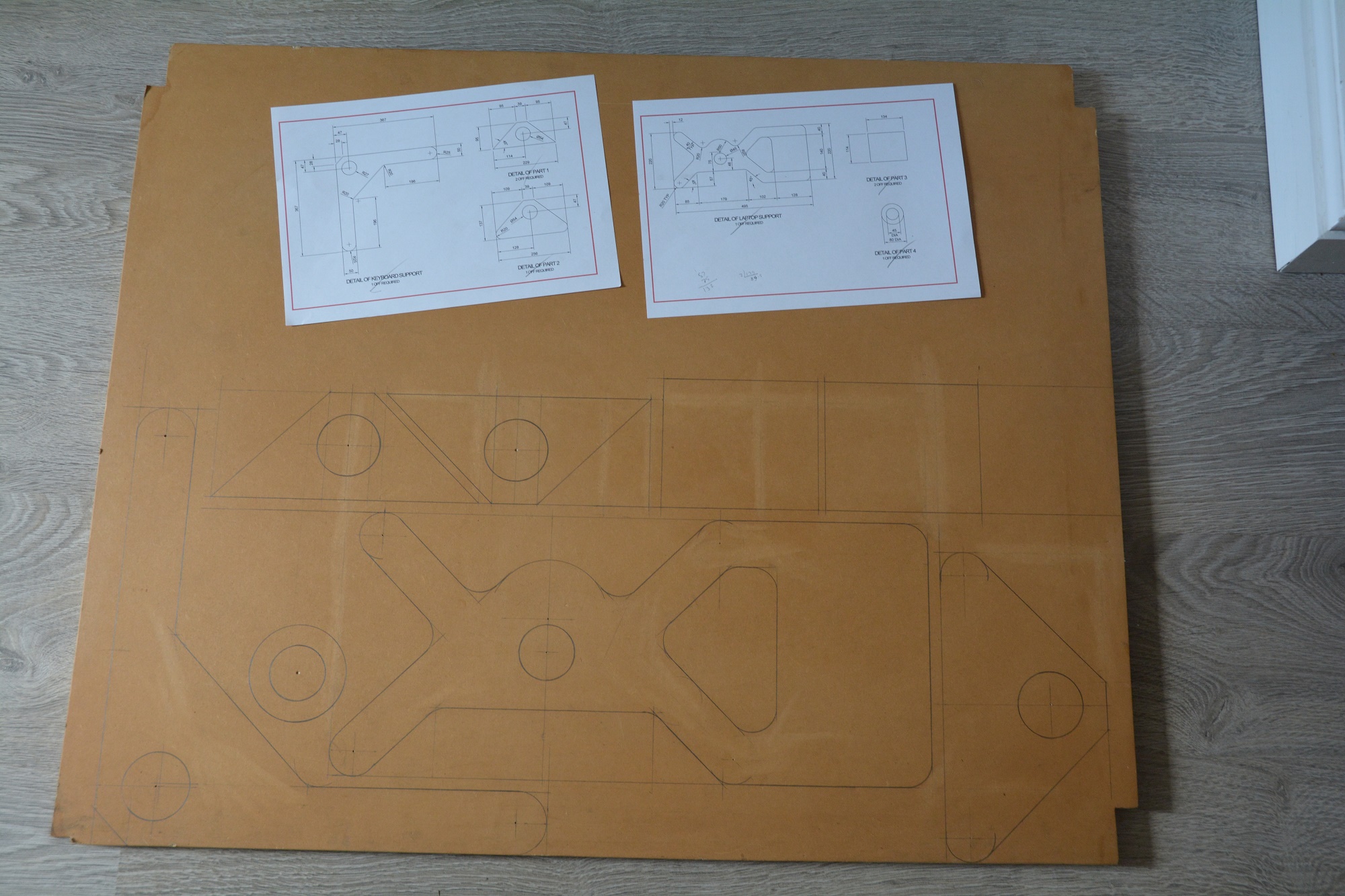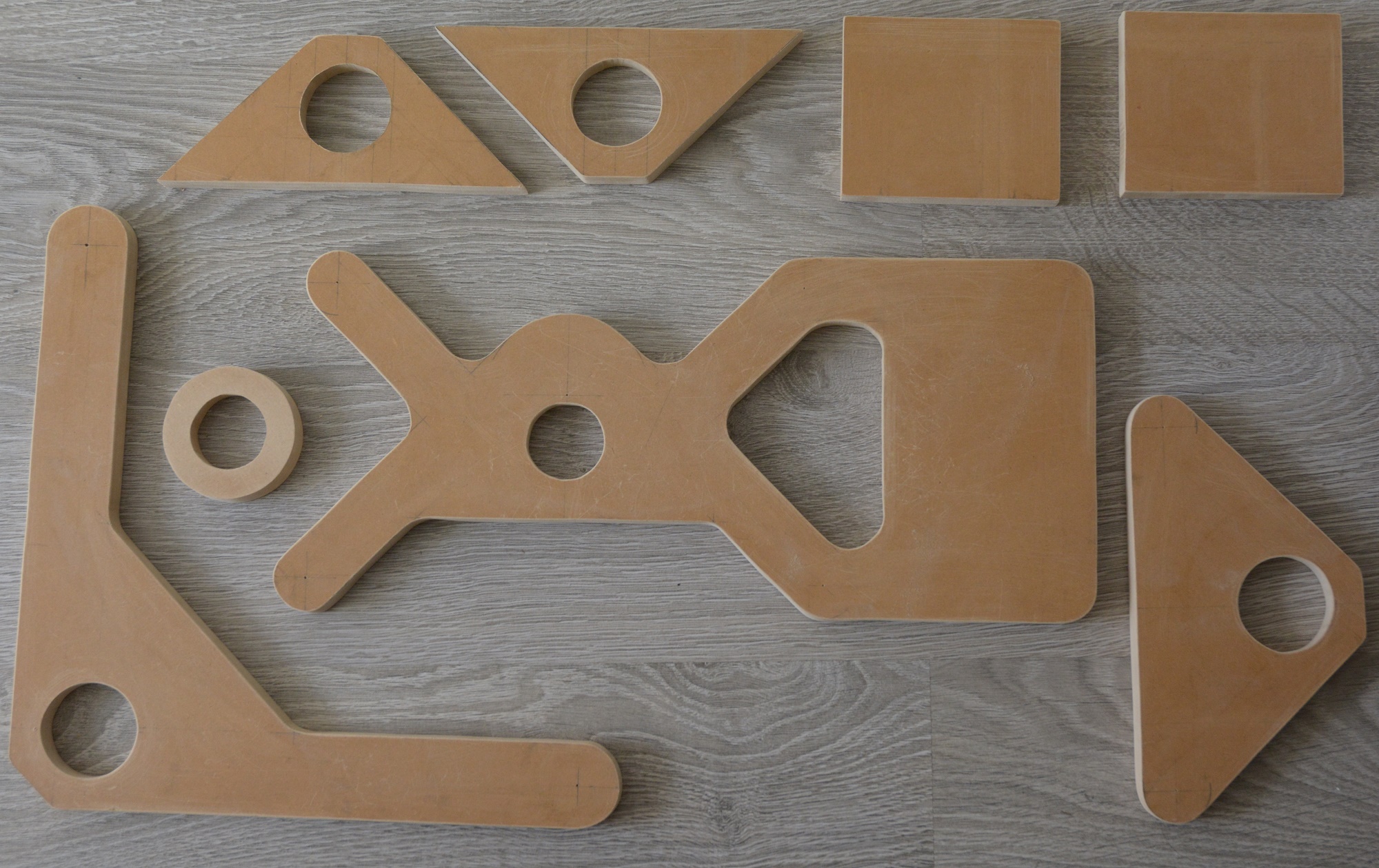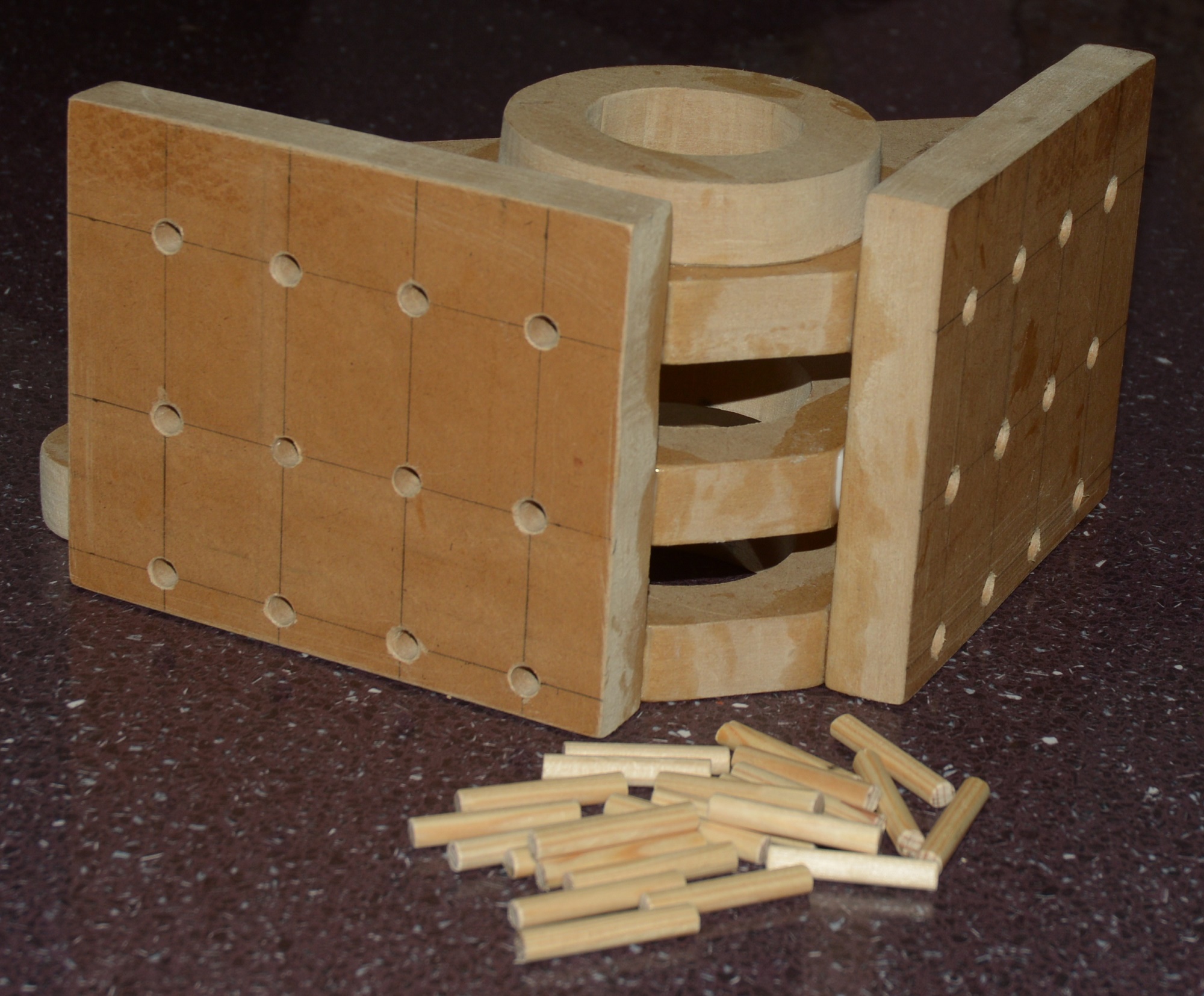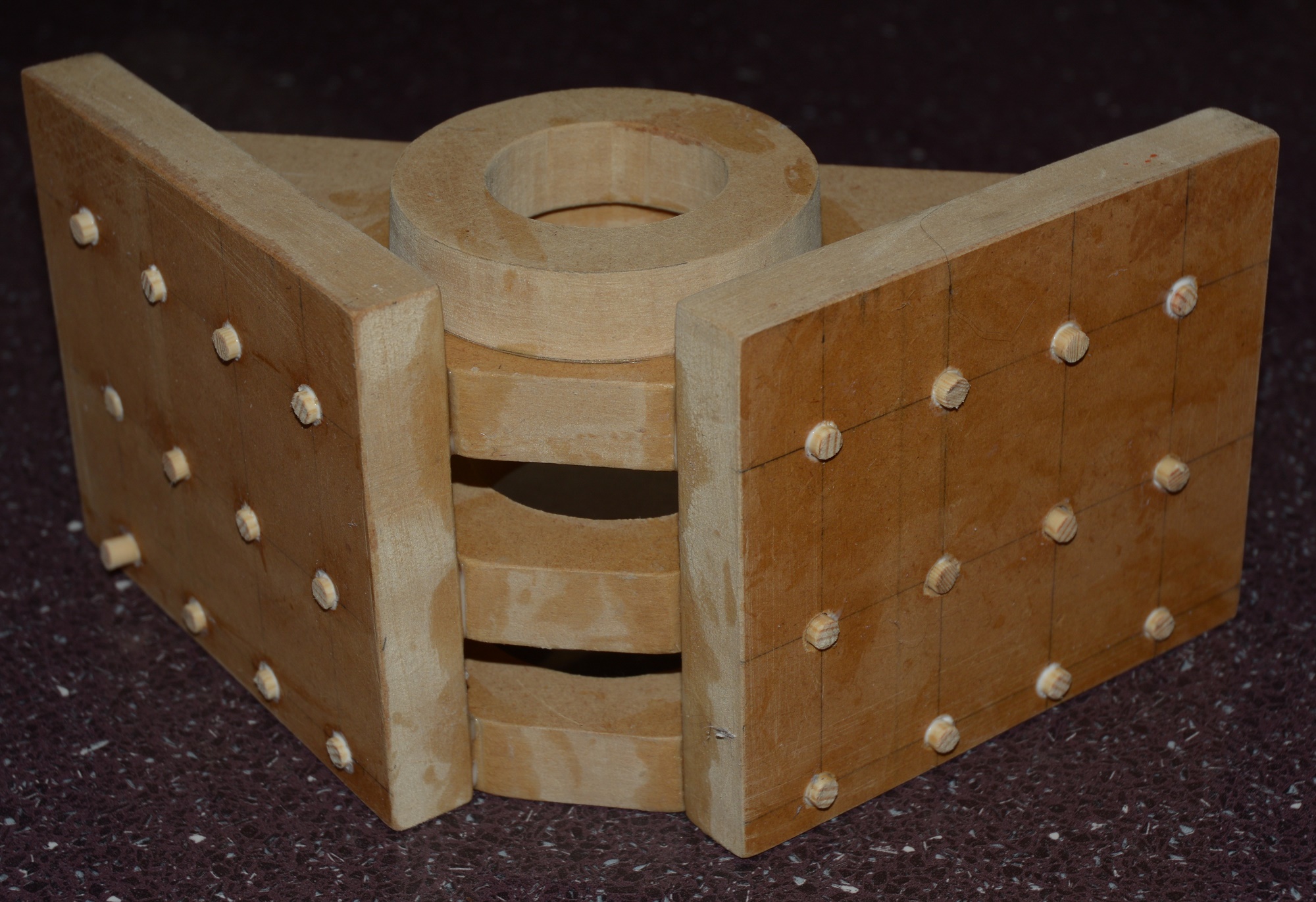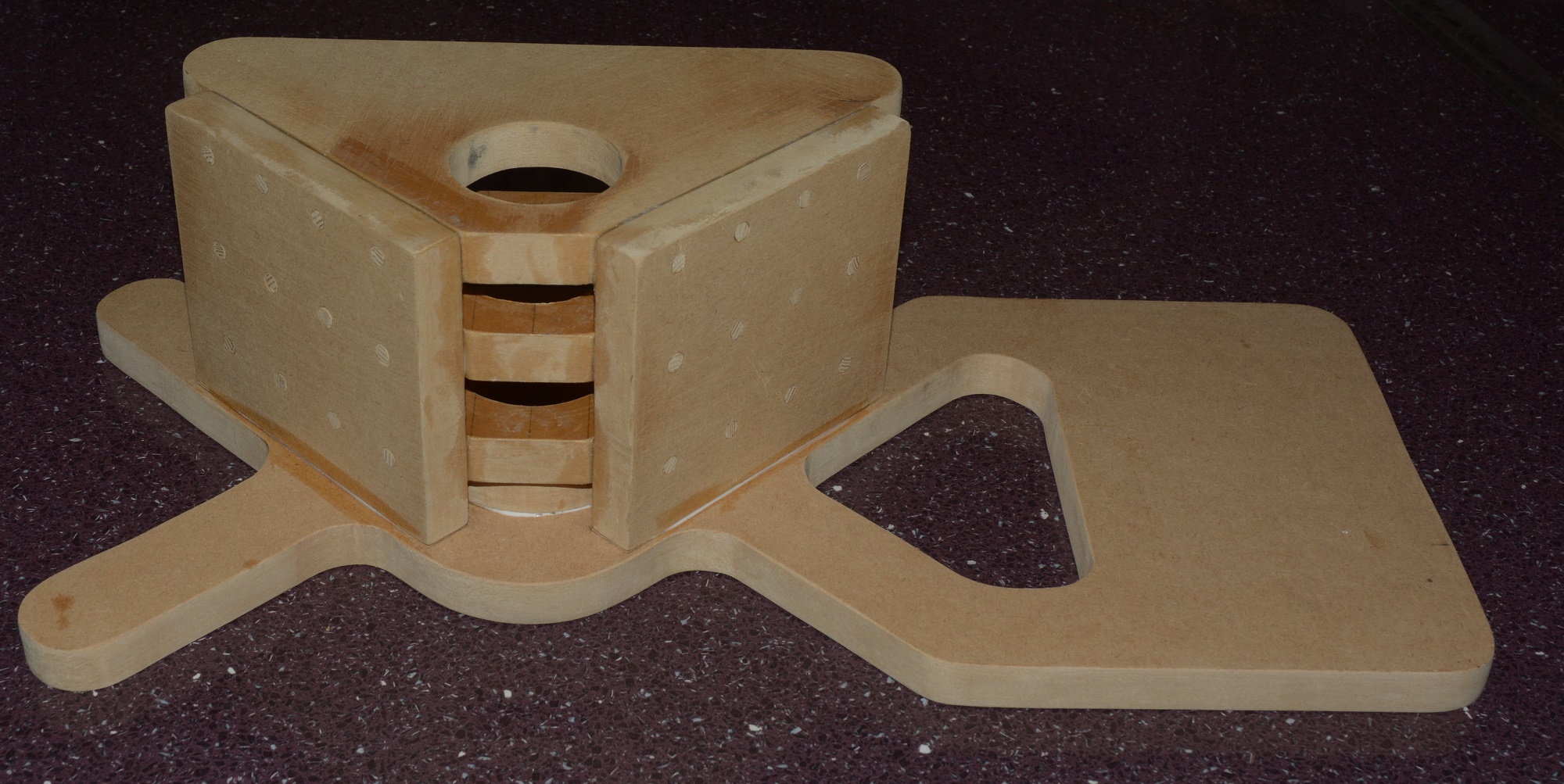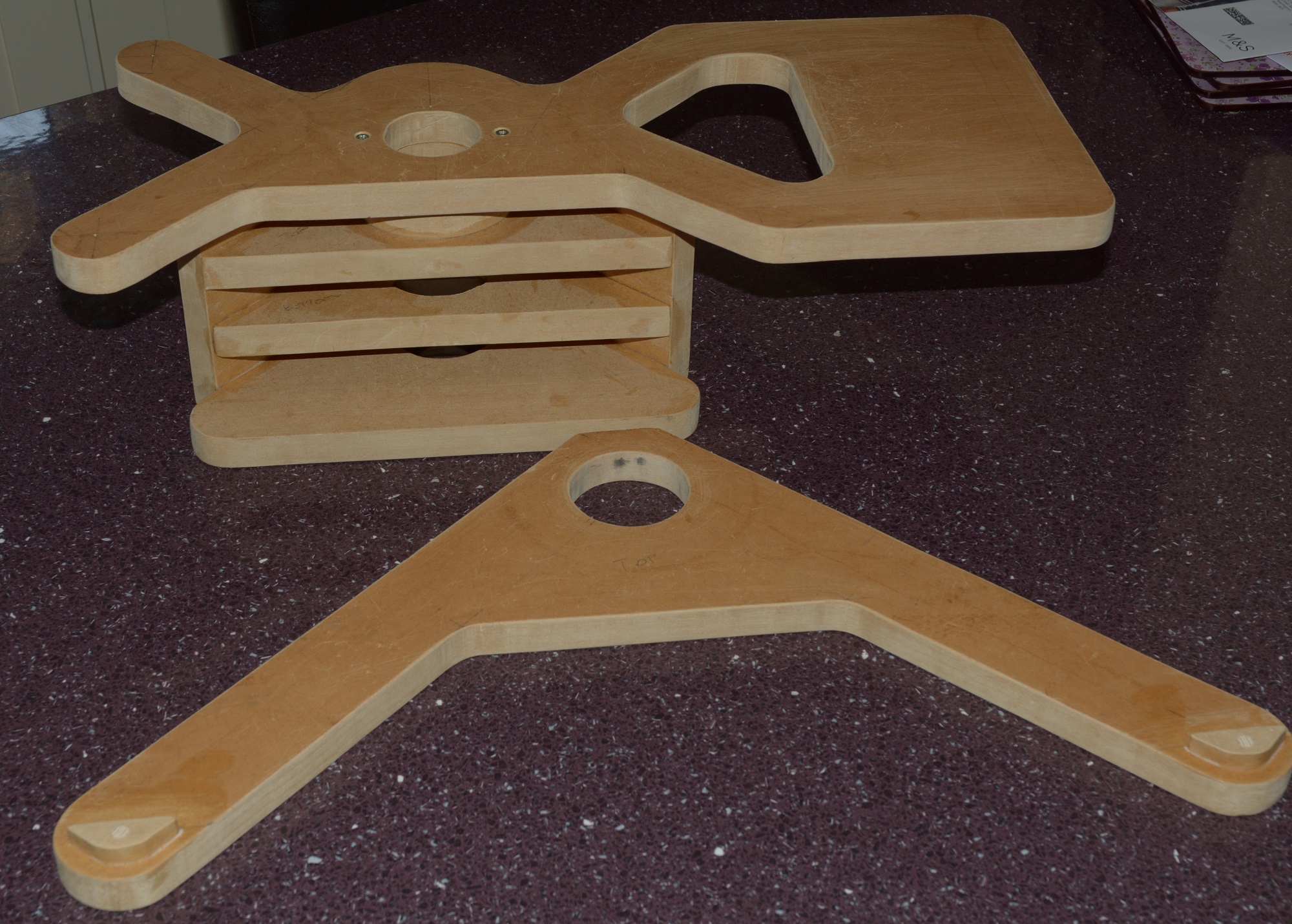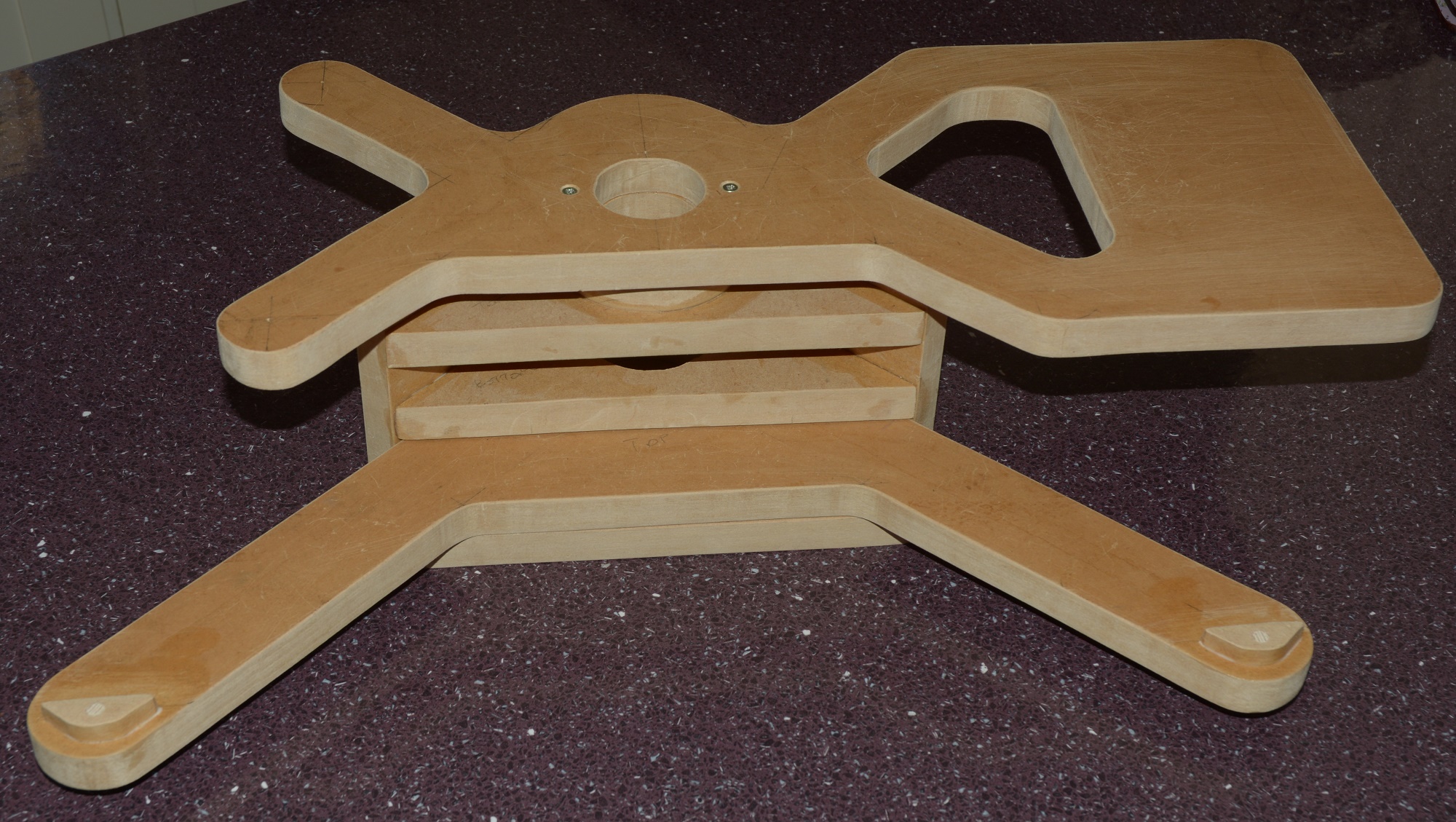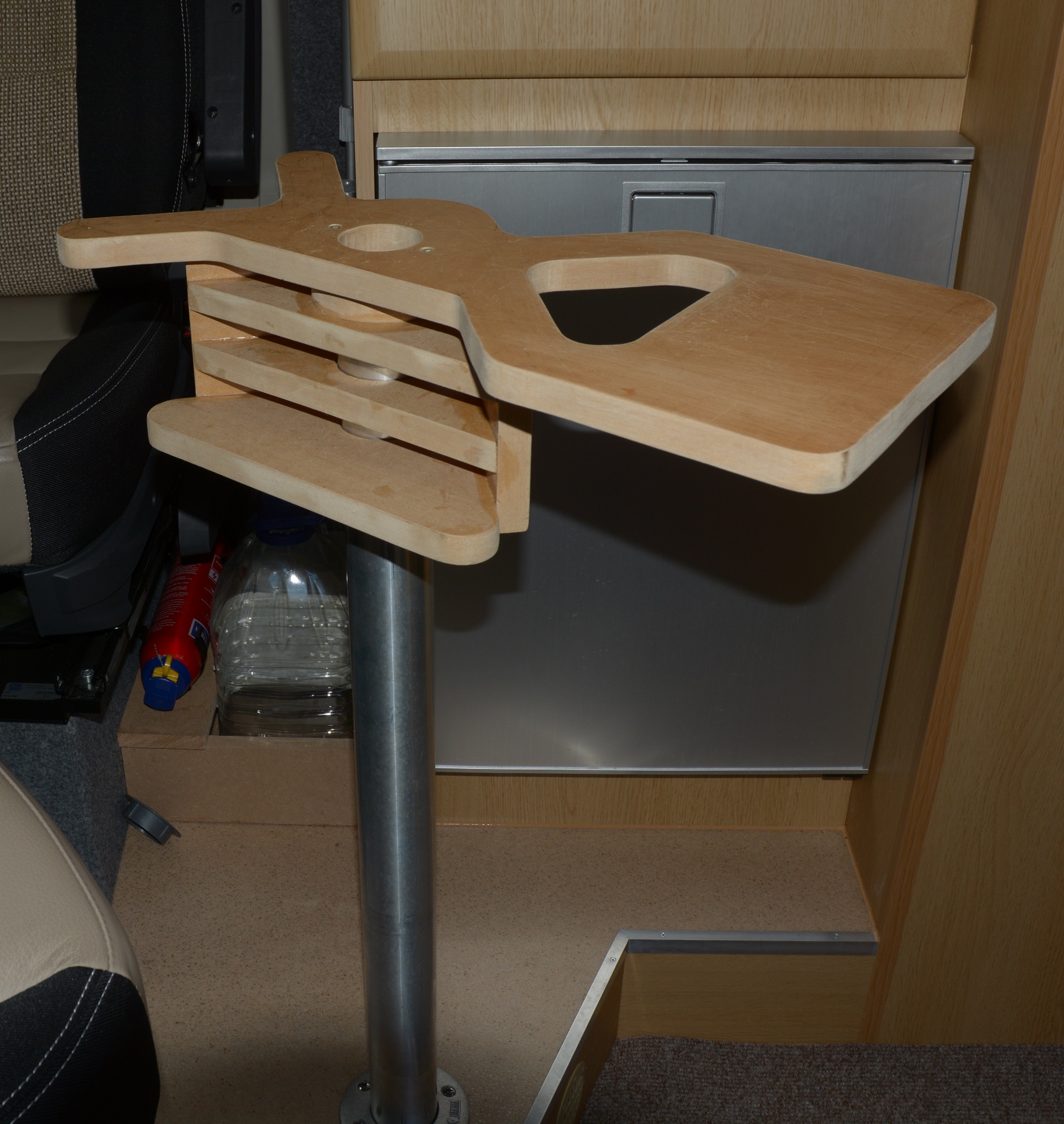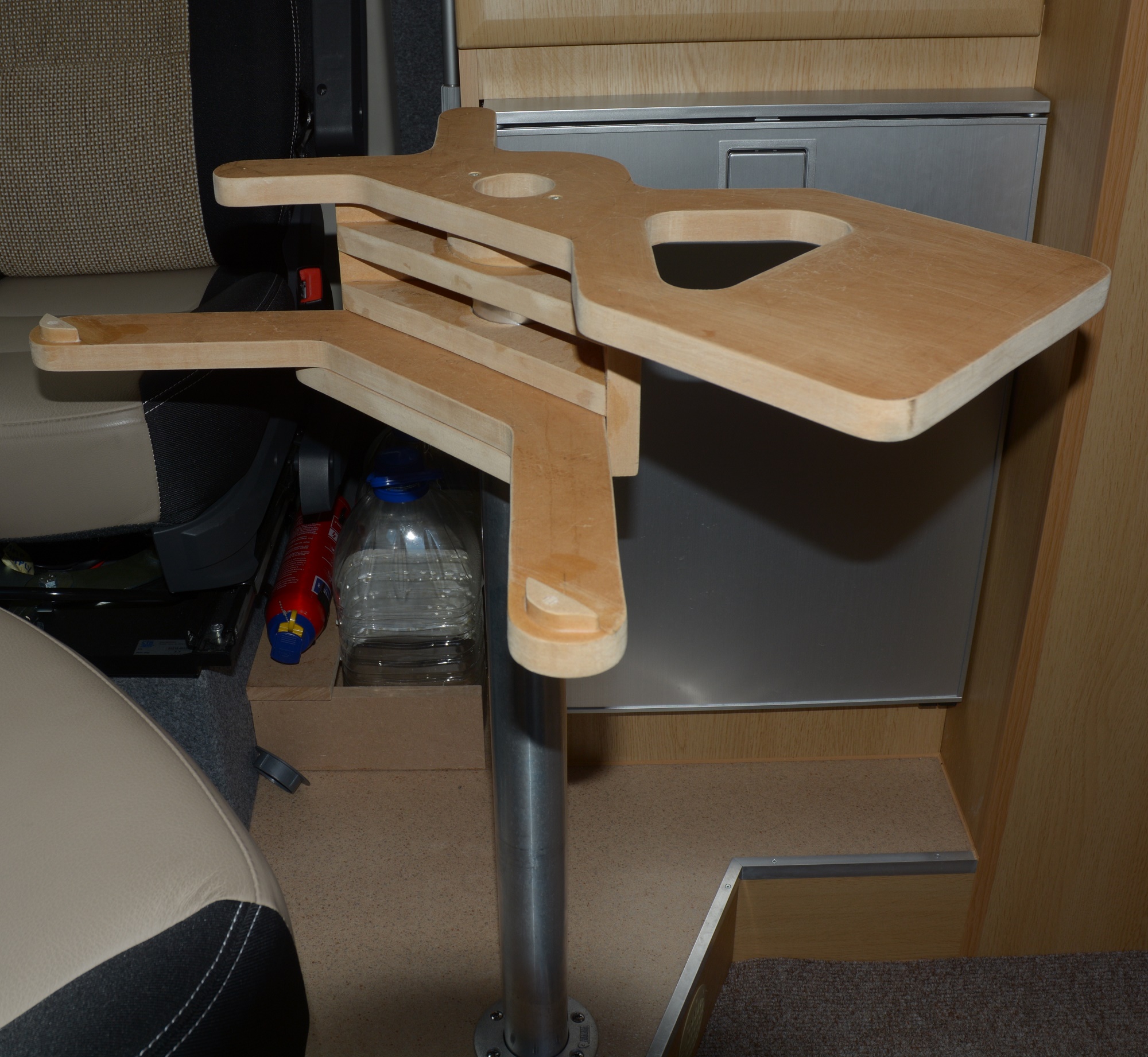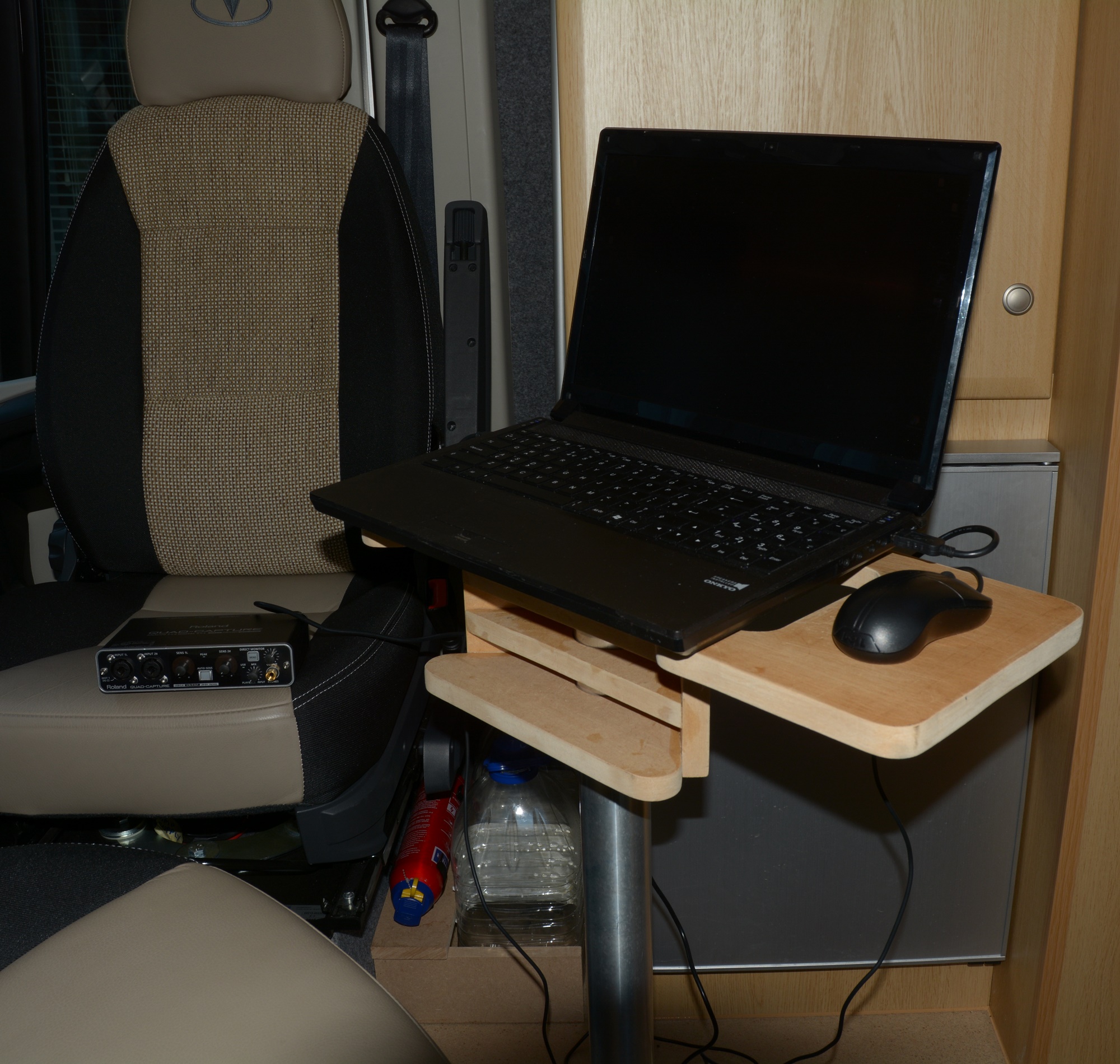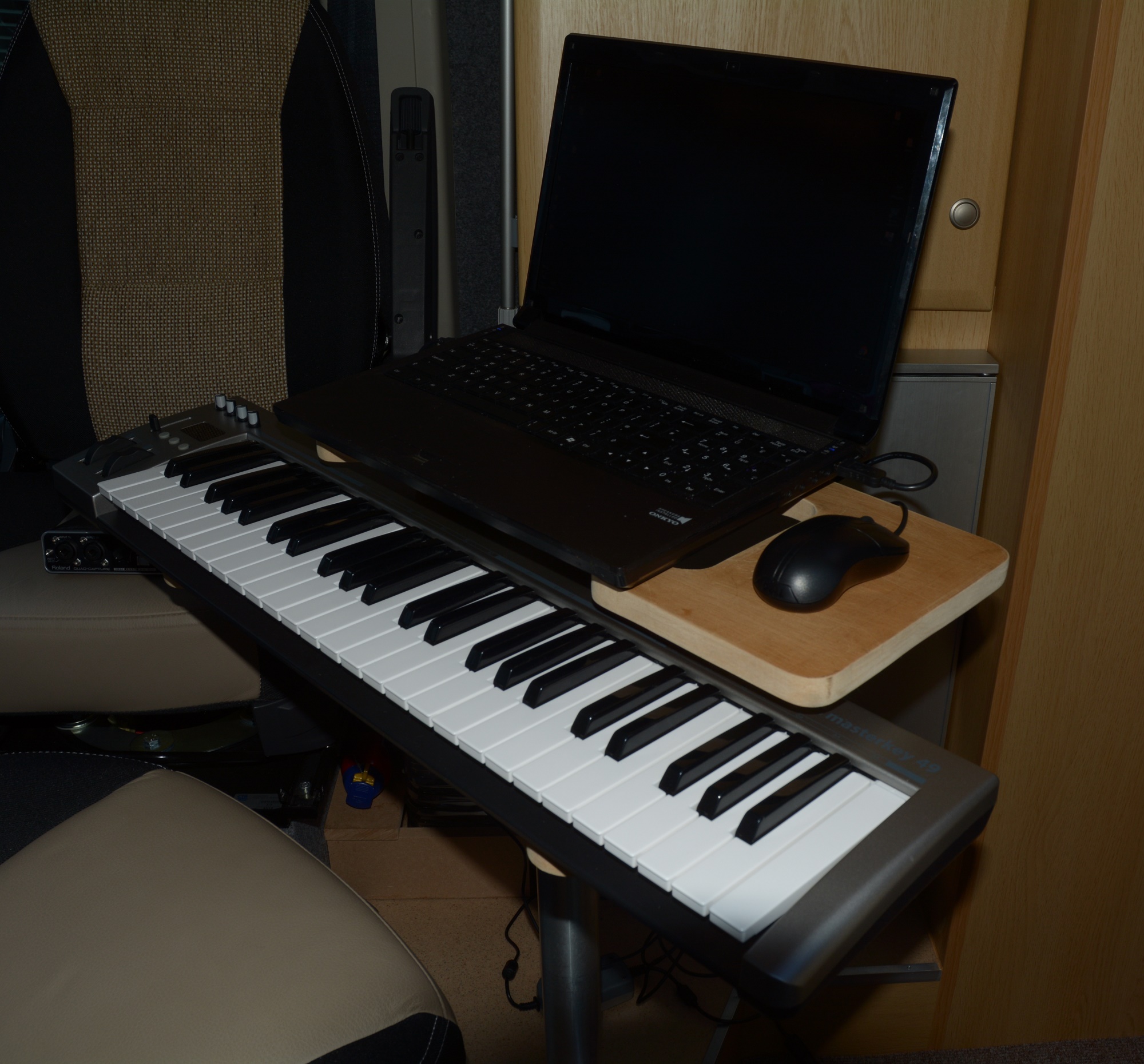 All I have to do now is get out there and start using it..............