Hi All,
I'm happy to announce the release of my new soundset for Padshop Pro:
Cosmic
for Padshop Pro focusses on rich cinematic pads, drones, soundscape, bells, synths and cosmic sound effects mainly derived from electronic sources like Hardware and Software synths and more experimental audio applications like Metasynth and Cosmosƒ, a fascinating program which I discovered recently. These sounds are very usable for genres like Ambient - New Age - Soundtrack and Electronica.
Cosmic contains 82 patches making use of 123 original samples produced in 48 Khz / 24 Bit, with a total sze of 1.59 Gigabyte. All patches have the Modwheel assigned, many use Aftertouch and Velocity to control numerous parameters for deep interaction with the sounds.
Patch categories:
Cosmic Bells (eight)
Cosmic Noises (12)
Cosmic Pads (17)
Cosmic Scapes (27)
Cosmic Sequences (9)
Cosmic Synths (9)
Sampled Hardware synths:
Clavia Nordlead
Roland D 50
Korg Z1
You can view/download the PDF for Cosmic with more details, the licence agreement and the patch list including playing tips and short descriptions for each patch
here
.
----
All demos in the widget below were produced entirely with Padshop Pro using only patches from Cosmic, no post-processing was applied apart from a Limiter on the Master Outputs. If a demo does use external reverbration, it is mentioned in the track title.
Here is a video made with 3 instances of Padshop Pro inside Logic playing patches from Cosmic: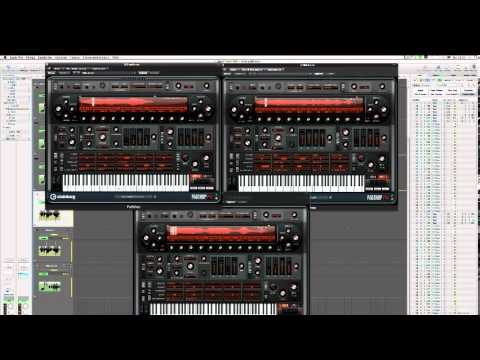 ----
Price (paypal): € 28 Euro
Product page
Thank's for reading
Simon Stockhausen :workingout: